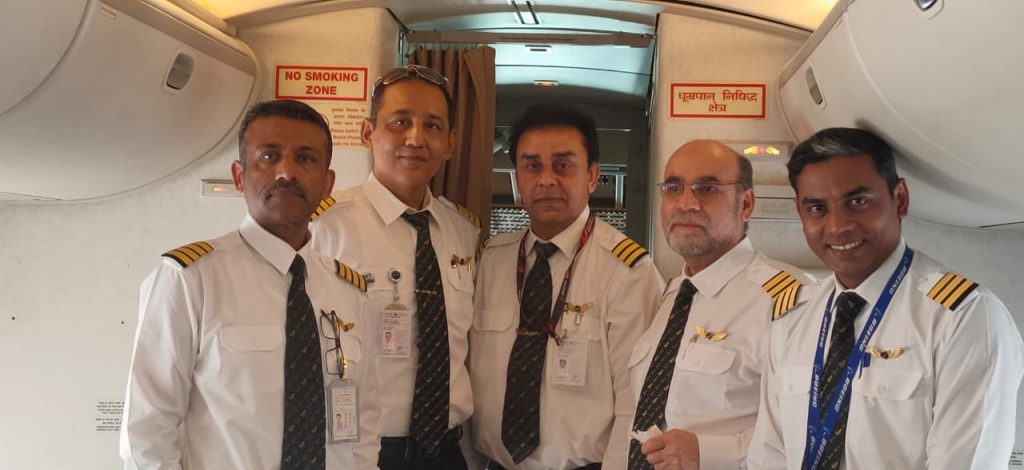 Salute to our brave heart Air India pilots and crew who risked their own lives to rescue over 400 stranded Indians in Wuhan.
As the WHO declares the coronovirus a global health emergency, lets spare a thought for the AIR INDIA pilots, crew members, docs & others flying into Wuhan to bring back over 300 Indian citizens. Air India has NEVER failed us during intl evacuation missions.
The cockpit crew of Air India flight to Wuhan. From left:
Capt Amitabh Singh Executive Commander & Director, Operations
Captain Kamal Mohan
Commander
Capt Sanjay Achalkar
First Officer
Capt SH Reza
Commander
Capt Bhupesh Narain
First Officer
Amitabh Singh, Chief of pilots in Air India leading the operations to evacuate Indians in Wuhan along with 5 pilots, 15 cabin crew, 5 doctors & 1 para medic.